Fixing Clips
Our range of concealed fixing clips are designed to create a smaller gap between boards and are barefoot friendly.
All of our boards have the secret fixing system that is easy to install and creates a contemporary finished look for your deck with no obvious screw lines.
Talk to our team to find out more about starter clips, fascia screws and concealed fixing clips for your deck today.
We stock a range of clips and finishes that will give your deck a clean and modern completed look.
With a quote we can calculate and include the price of the clips and screws you will need. For your DIY project we can supply you with all the fixings you will need or alternatively our installers can do it for you.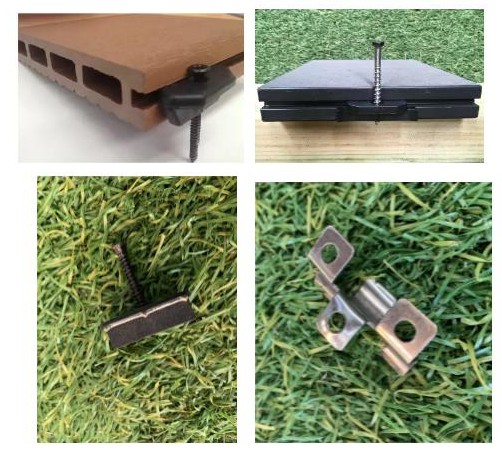 End Caps


Screw Cap Finishing Plugs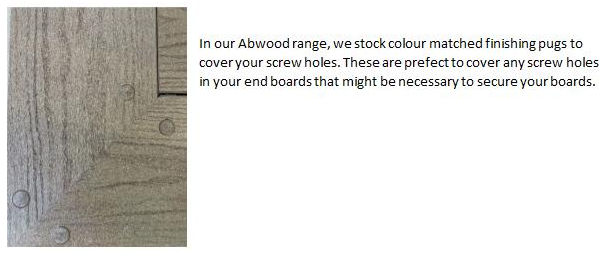 For more information check out the websites below:
Abwood decking guide:
http://www.abwoodppsb.com/project/decking/
http://www.abwoodppsb.com/decking/
Eva-Last fasteners guide:
http://https://au.eva-last.com/products/fasteners/
NewTechWood clips guide:
https://newtechwood.com.au/composite-decking-australia/decking-clips-accessories/
PermaTimber clips and installation guide: