NewTechWood Decking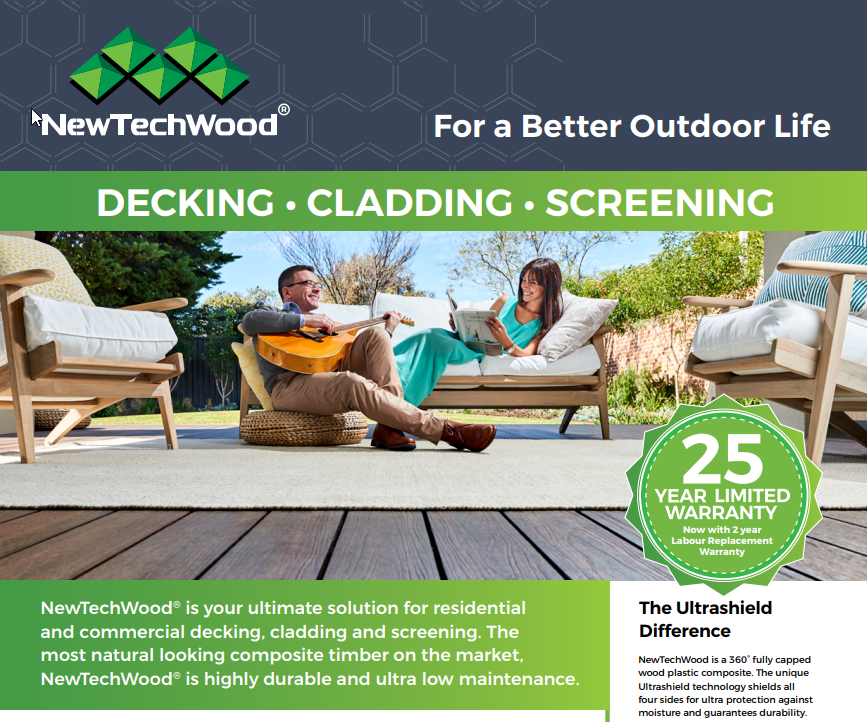 VISIT OUR DEDICATED NEWTECHWOOD PRODUCT PAGE
NewTechWood is a true game changer in the composite decking industry. Since 2004, NewTechWood has been at the forefront of the design and manufacture of Wood Plastic Composite (WPC) products to enhance outdoor living.
NewTechWood boards are long-lasting looking as good as new (and saving you time and money) for years to come - spend more time enjoying your deck instead of maintaining it. The boards are environment-friendly and require no staining or sealing, and there is no need to use traditional chemical stains, oils and sealants usually required to keep timber decks maintained.
NewTechWood has some of the most natural looking composite decking on the market. To learn more about the range of different products and colours available, visit the official NewTechWood website or check out the Timberlast WA factory showroom in Port Kennedy.
Different colours available