PERMATIMBER Quickboard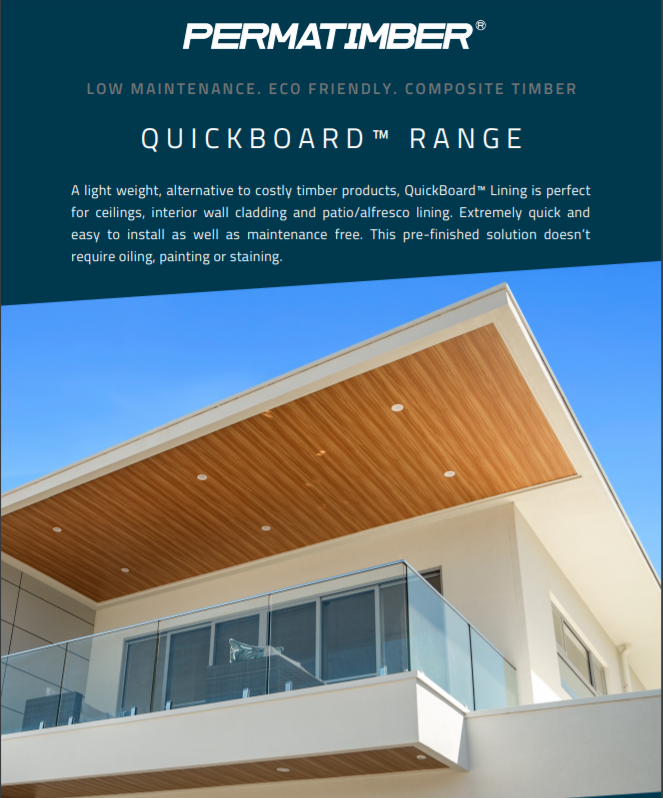 A light weight, laminated PVC alternative to costly timber products, QuickBoard Lining is perfect for ceilings, interior wall cladding and patio/alfresco lining. PermaTimber® QuickBoard is extremely quick and easy to install along with being maintenance free. This pre-finished solution doesn't require oiling, painting or staining.
Timblerlast WA offers installation service of this product - but we also offer supply only.
For more information please download our brochure here: Quick-Board Brochure
To finish your ceiling, we can also supply lighting and installation that will complete your new project with a contemporary look. Our ceiling boards come with a range of trims available to suit the style and shape of your ceiling. We can also provide the trims and mouldings separately if needed. The PermaTimber ceiling lining is easy to install and perfect for your outdoor patio, entertaining space or indoor area.
There are five colours in the Quick Board (Ivory, Artic White, Cedar, Cherry and French Oak):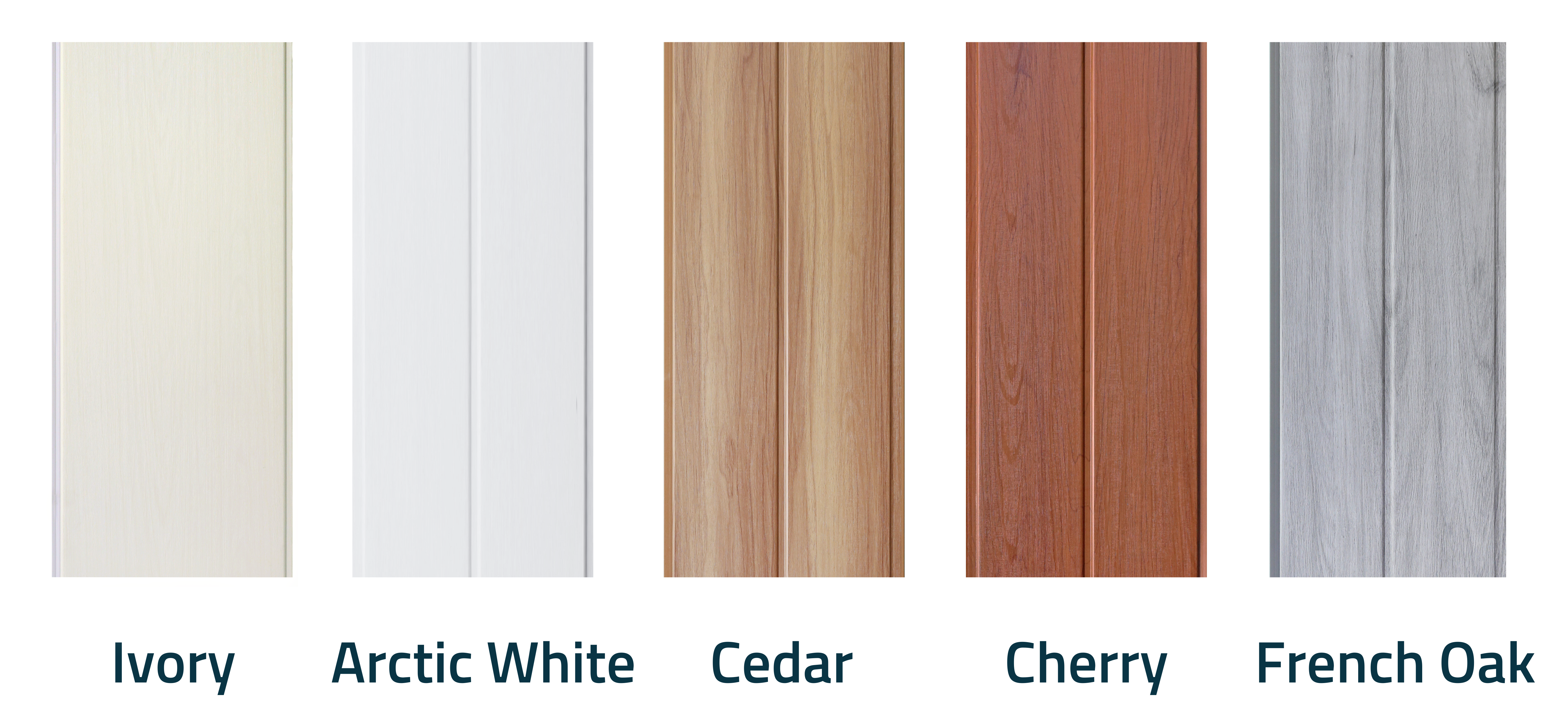 Complete trim system available:

Lighting:
The Quickboard also has an option of including downlgihts to better highlight your new area. Our LED lighting has options of a dimmer and is the perfect way to complete your ceiling.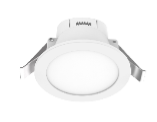 Talk to our team today to get LED lighting included in your quote today.
Installation Examples:
Before and after, as featured on PermaTimber's website.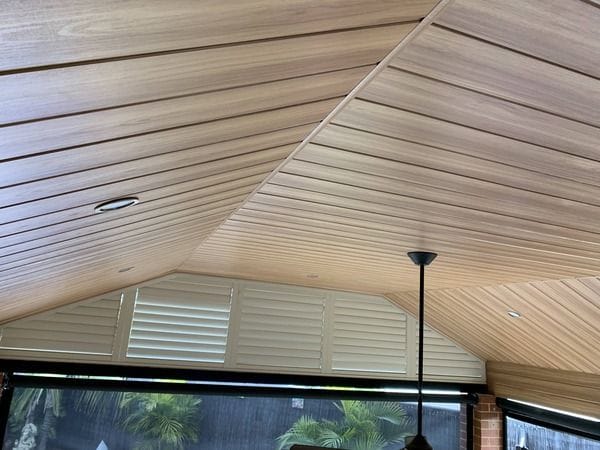 PermaTimber Ceiling Boards (Cedar)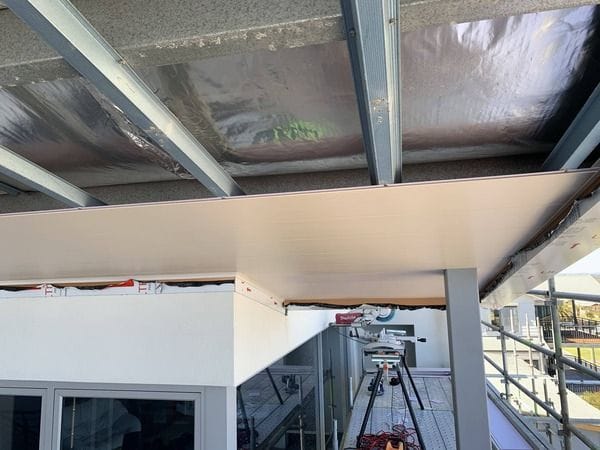 PermaTimber Ceiling Boards (Ivory)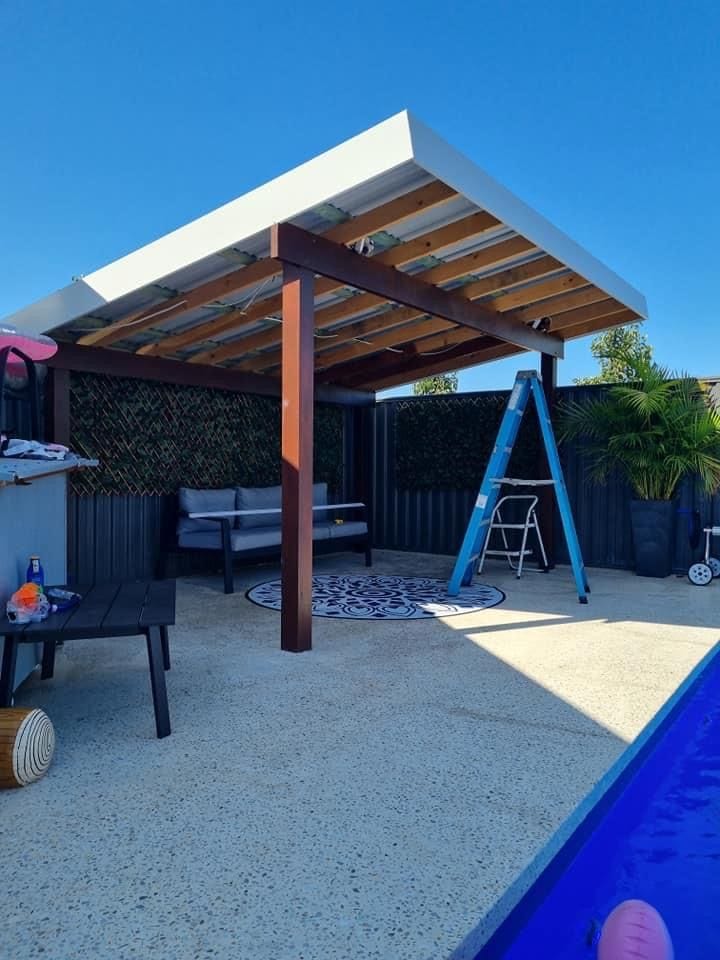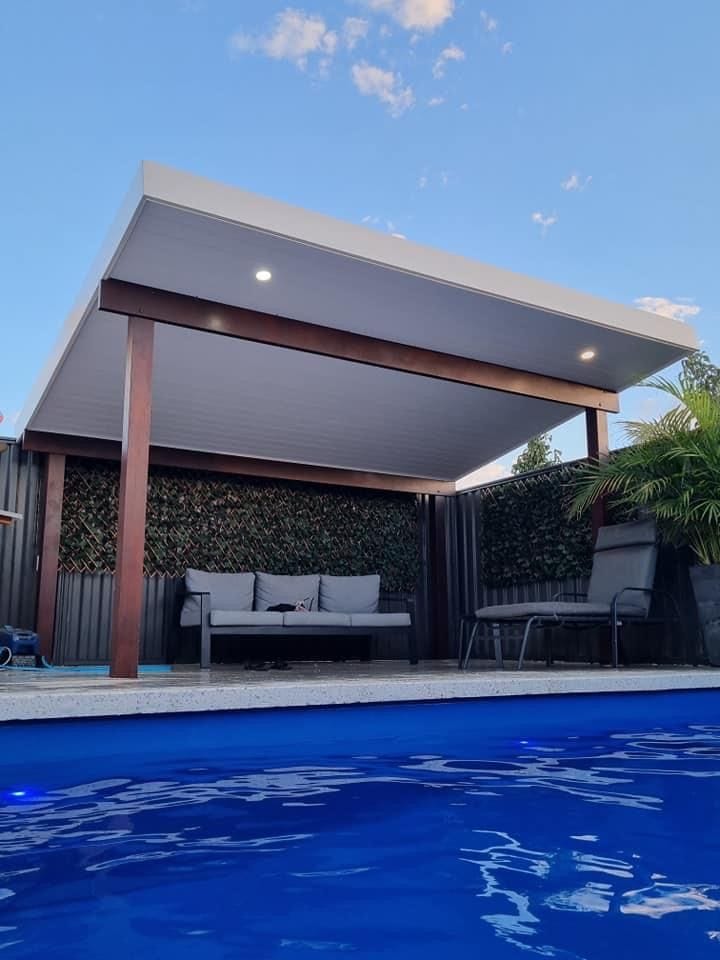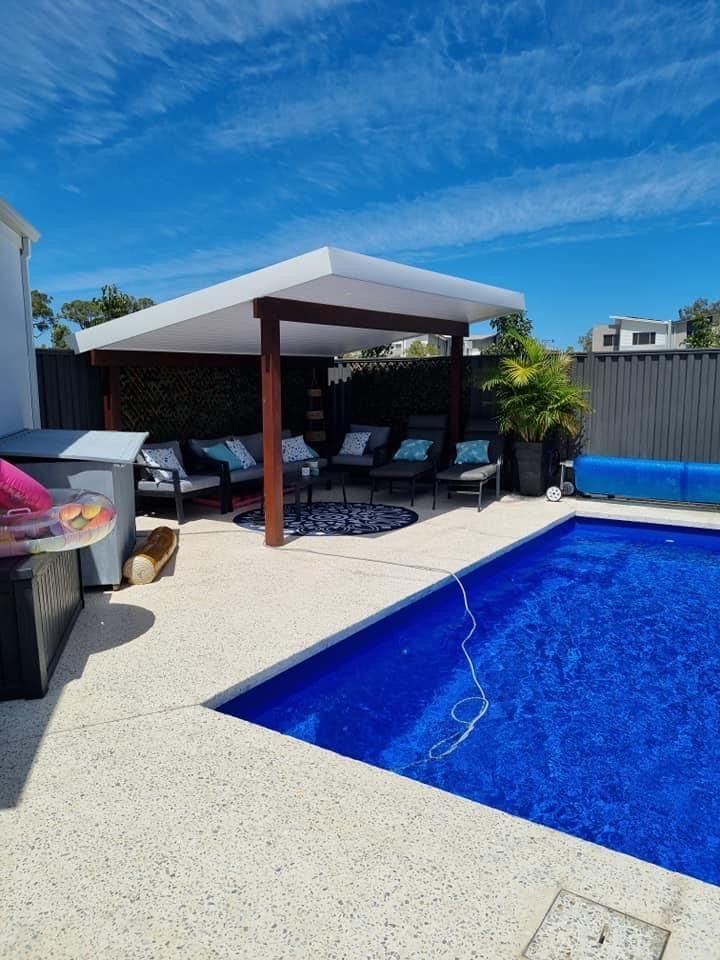 PermaTimber Ceiling Boards (Artic White) Installed by a cutsomer as a DIY project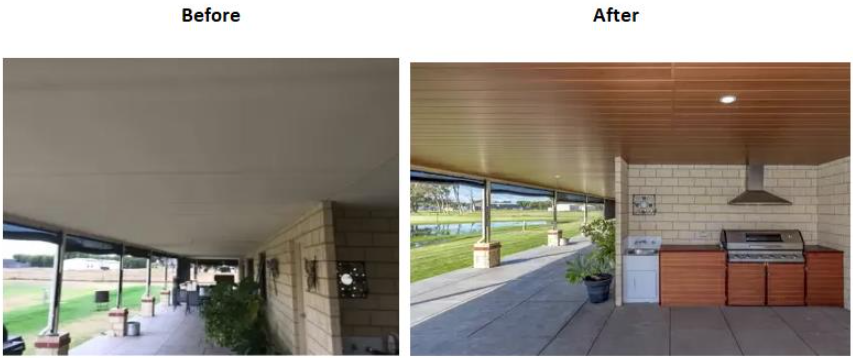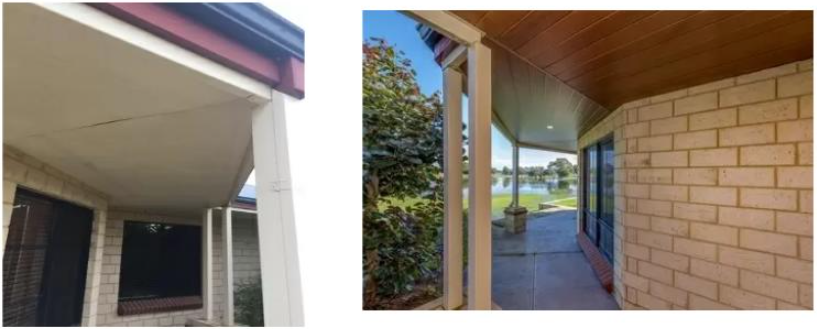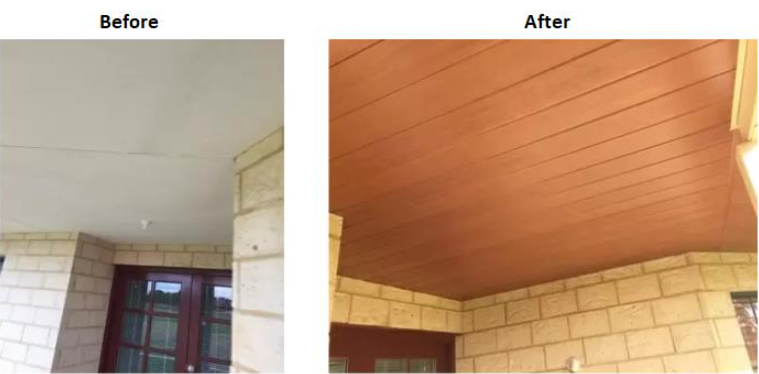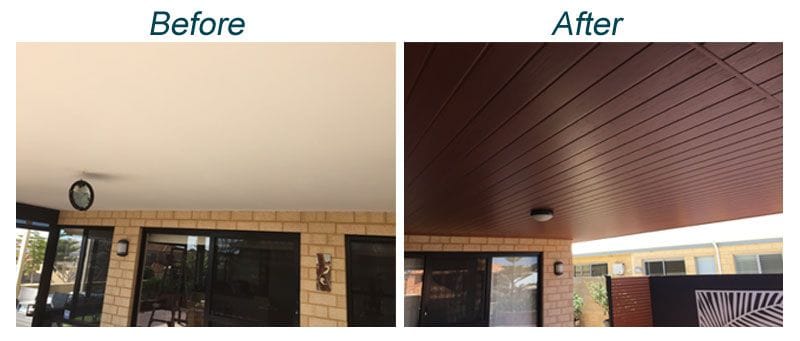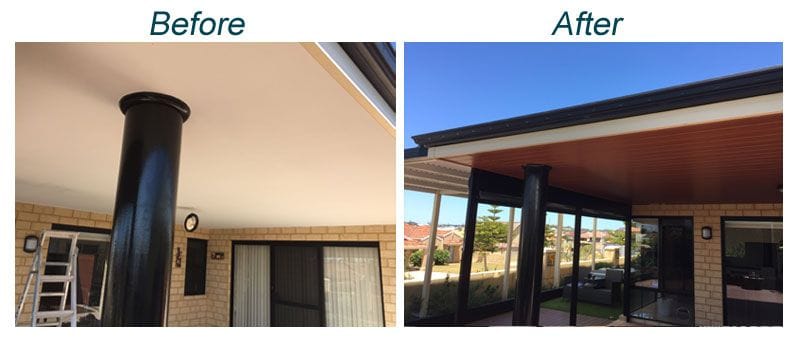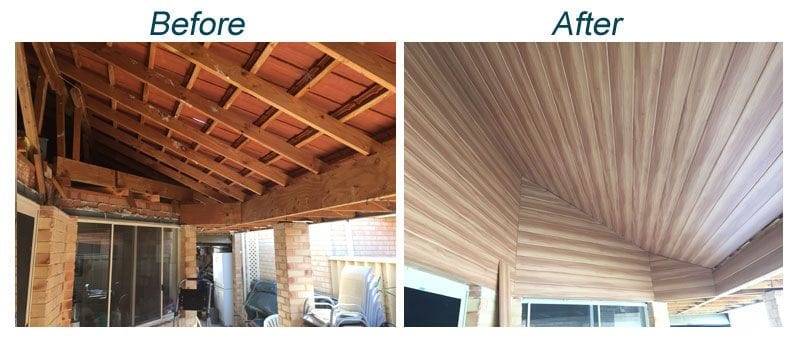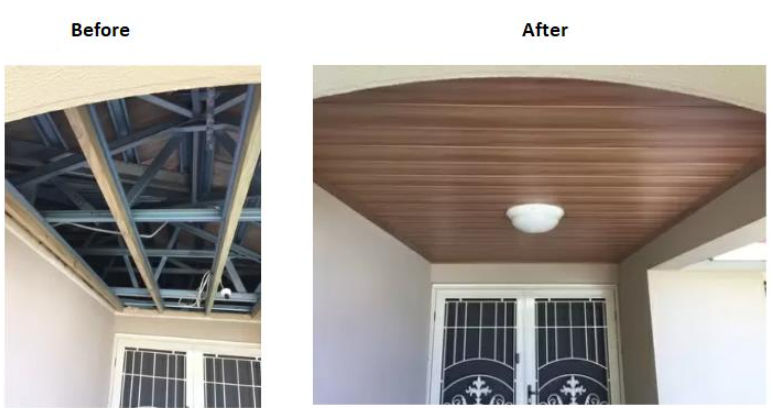 For more information concerning our line of PermaTimber ceiling lining, visit our showroom in Port Kennedy today and pick up a sample or get a quote for your new project.
Visit PermaTimber's Quickboard installation guide below for detailed instructions:
PermaTimber QuickBoard Install Guide (opens in new tab/window)