NewTechWood Composite Decking
NewTechWood has some of the most natural looking composite decking on the market. NewTech boards are long-lasting, looking as good as new (and saving you time and money) for years to come - spend more time enjoying your deck instead of maintaining it. The boards are environment-friendly and require no staining or sealing, and there is no need to use traditional chemical stains, oils and sealants usually required to keep timber decks maintained.
For information on warranty, care and maintenance, please see our Technical Information page.
Reasons for choosing NewTech Composite Decking:
Eco-friendly and easy to maintain with no varnishing or painting needed.
Wide range of colours and long-lasting engineering to safeguard the colours of your boards for years to come.
Easy to install and with a secret fixing system that ensures a contemporary finish.
25-year warranty with 2-year labour replacement warranty.
360 degree fully capped plastic composite with Ultrashield technology against moisture and guarantees durability.
Available accessories such as LED lighting to complete your deck.
Available in five different colours: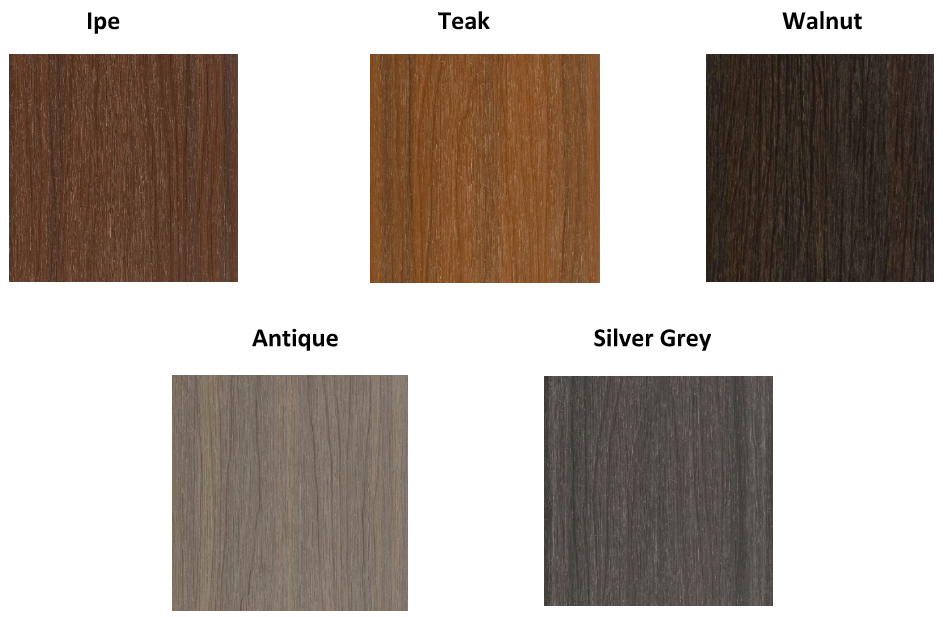 Technical Information
NewTechWood Hollow Decking Board (Terrace Range)
Board Dimensions: 138 x 23mm
Maximum Residential Span: 350mm
Weight Per LM: 2.65kg
NewTechWood Grooved Edge Solid Decking Board (Metro Range)
Board Dimensions: 138 x 25mm
Maximum Residential Span: 450mm
Maximum Commercial Span: 350mm
Weight Per LM: 3.85kg
NewTechWood Coastal Range Colours Available

NewTechWood Coastal Range Technical Information:
Board Dimensions: 210 x 23mm
Maximum Residential Span: 400m
Maximum Commercial Span: 300mm
Weight Per LM: 5.6kg
For more information on NewTechWood and their range of products visit their website or come into our showroom at Port Kennedy today to pick up a sample and to meet our friendly staff.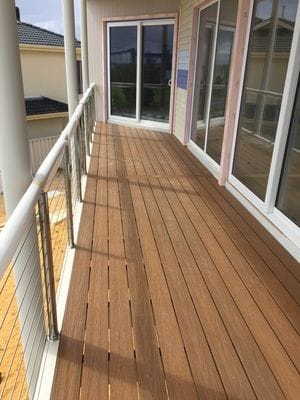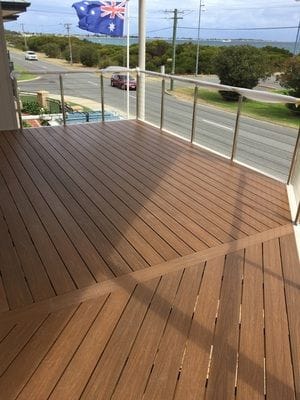 NewTech decking in Teak (above)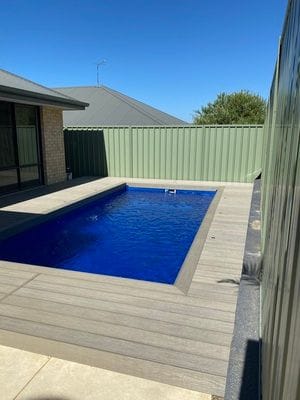 NewTech decking in Antique (above)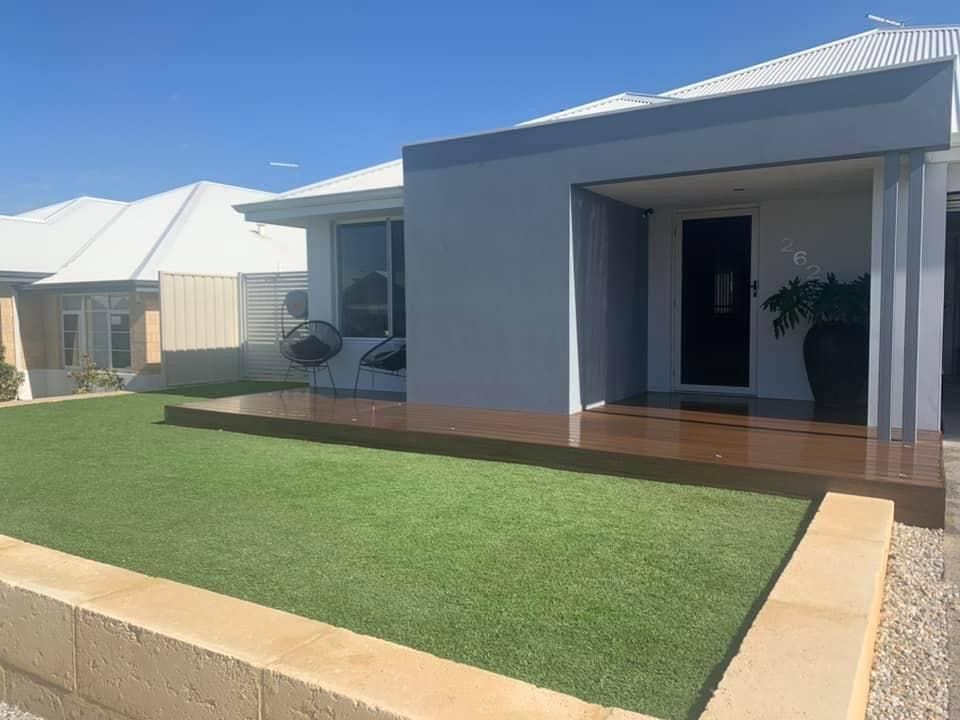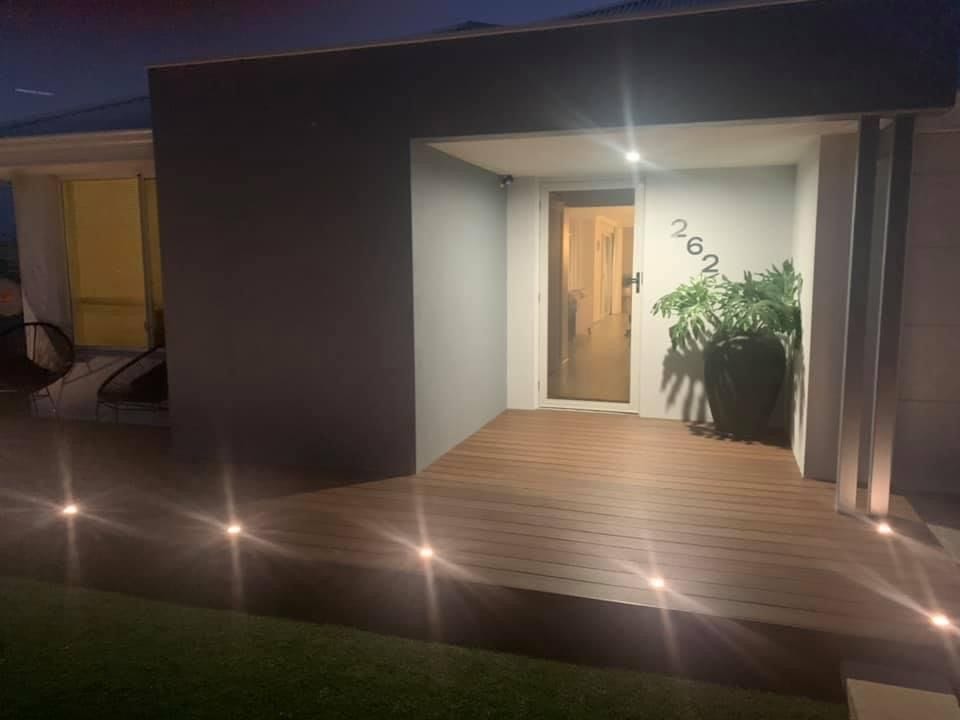 NewTech decking in Ipe (above)