SKIMMER BOX INSERTS
We are happy to announce our new product line Skimmer Box Inserts. This is the perfect idea to compliment your new deck.
With the skimmer box inserts you can choose to match your skimmer box with your deck to create a flawless look around your pool. With easy access and accessibility, the skimmer box insert is the ideal addition to your new deck project. Composite decking is a great choice when considering building your deck around a pool. Composite decking is low maintenance and engineered to withstand such factors like weathering, rot and stains when comparing it to natural timbers.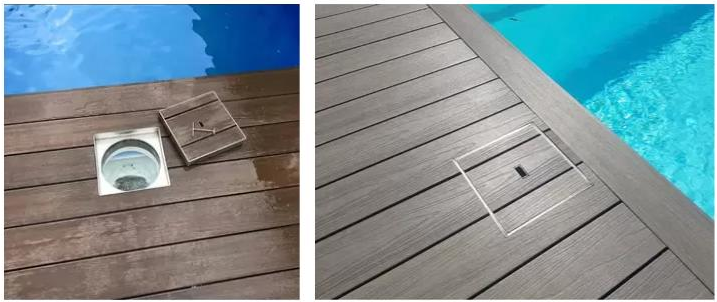 Contact us for more information or come and visit our showroom in Port Kennedy and talk to our friendly staff about your upcoming projects.