Flooring
At Timberlast WA not only can we install your new composite deck and ceiling lining, we can also provide you with a range of flooring for your home or office space. We have a wide premium range of laminate and timber flooring available in store.
At Timberlast WA we believe in maintaining high quality service and products. Our friendly team will be happy to help you design your new project and choose from our range of flooring to best suit you and your home.
Our range of Inovar flooring is termite, impact and water resistant to give you longer lasting and low maintenance flooring. The scratch and stain resistant overlay are recognised as the world's most resistant laminate flooring.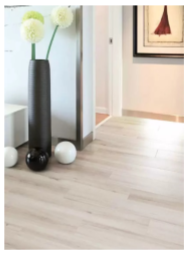 With an interlocking system and fade resistant technology, your flooring not only looks good but is easy to install. Including a 25-year limited warranty, your floors will be a statement piece for years to come.
With a WaxGuard 100% Edge Protection, your floors will retain their look, long after other brands have failed. At Timberlast WA we believe in only stocking the best brands so we can be assured that as our customer you receive the best service with long lasting brands at an affordable price.
We can provide you with everything you will need for your flooring, including all trims and installation included. At Timberlast WA, our team of fitters can do all the work for you so you have more time to enjoy your new flooring without having to do the work. Alternatively, we also offer DIY packages so you can do the installation yourself. With free local kerbside delivery, we can supply you with all your flooring needs today.
If you are considering revamping your home or you have just finished building a new home, our selection of flooring at Timberlast WA is perfect for you. From outside to inside we can help make your home stand out from the rest with high quality service and products.
Inovar Horizon Range:
Size: 1215 x 195 x 8mm
Available colours in the Horizon Range: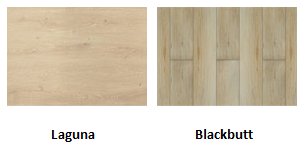 Inovar Infinite Range:
Size: 2250 x 195 x 12mm
Colours available in the Infinite Range: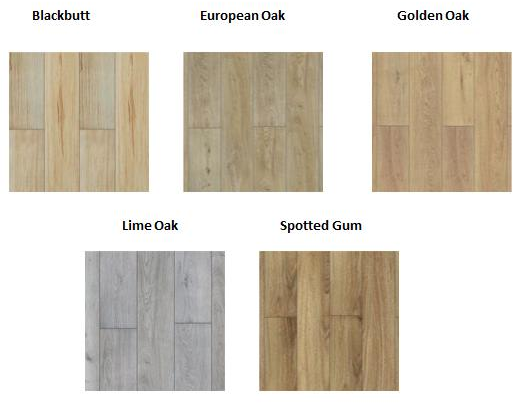 Inovar Hybrid Solid Vinyl Range:
Size: 229 x 1511 x 5.5mm
Unlike most vinyl flooring, the Hybrid range of Inovar flooring can withstand changing temperature conditions. With extra large tile sizes, the Hybrid XL range gives the impression of an expansive and spacious interior.
The Hybrid range also reduces footfall noises with its 1.5mm acoustic underlay and is more comfortable for barefoot. Not only will they make your home look great, the Hybrid XL range is also phthalate free which helps eliminate eye and respiratory irritations caused by VOC fumes.
Our range of Galaxy XL tiles: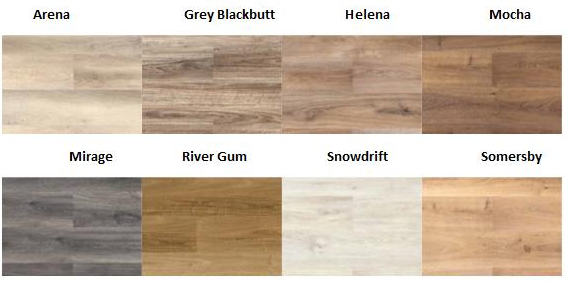 Inovar Vinyl Loose Lay Range:
Size: 228.6 x 1219.2 x 5mm
Luxury resilient vinyl tiles with a mild embossed finish.
With certified low VOC and anti-slip backing, the Inovar Loose Lay range is not only healthier for your family, it is also safer. With a wide range of colours available, Inovar flooring will make your home stand out with its stunning styles.
With 100% water and termite resistant your flooring will look great for years to come with Inovar's state of the art technology.
Available colours in WA in the Loose Lay Vinyl range:


Inovar Installation:
For installation and guidelines take a look at the Inovar website for handy tips and videos: https://www.inovarfloor.com.au/technical/
Take a look at the Inovar brochure for more information: https://www.inovarfloor.com.au/files/inovar-australia-laminate-flooring-collection.pdf
Woodpecker V Tech Series Hybrid Range:
Size: 1510 x 220 x 5mm
With the latest in vinyl flooring technology, Woodpecker flooring is waterproof and suitable for both residential and commercial. With an easy to lay system, the V Tech series will leave you with more time to enjoy your new flooring and less time spent installing.
For more information visit the Woodpecker flooring page: https://www.woodpeckerflooring.com.au/v-tech-series-hybrid
Armstrong Flooring Range:
At Timberlast WA we have a range of Armstrong Flooring that is both a durable and stylish addition to your home. With easy installation and low maintenance, Armstrong Flooring could be the option for you.
The Armstrong range of Audacity Hybrid Rigid Core Trims your flooring will look complete and the trims will also allow for covering any unsightly gaps or edges as well as hiding joints in your boards.
For more details on the Armstrong Flooring Range, visit: https://www.armstrongflooring.com/residential/en-au/
For more information on any of our flooring range, visit us at our showroom in Port Kennedy to see for yourself our stunning range of flooring on display. Drop by and pick up a sample or talk to our friendly staff about your project today.