Planter Boxes
For a finishing touch to add to your new deck, consider a planter box.
We can make our planter boxes to fit any size or area. It is a fantastic way to complete your new deck area and add a little colour and modern style to your garden.
Using the same composite materials as your deck, our planter boxes are made from a low maintenance material that won't rot and is insect proof so you never need to worry about constant upkeep.
With a secret fixing system and finishing boards, a planter box is the perfect addition to your outdoor entreating area or even in the veggie garden to complement your home.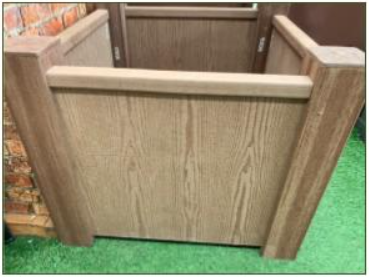 Why not consider a fence or screen to add to your deck? Check out our Screening and Fencing pages. Take advantage of our great range of accessories and complete your deck with a privacy screen to complement your outdoor area.
Need some lighting for your outdoor area? Check out our decking and ceiling lights, complete with dimmer today.
For more information on planter boxes or any other accessories you can add to your next project, come and visit our showroom at Port Kennedy today or give us a call.